Managing the Business of LifeTM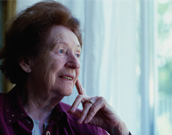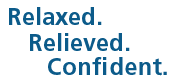 Imagine how you would feel if you had someone to:
manage your investments
help in long-term planning decisions
pay your bills
collect and deposit your income
manage health insurance claims, and
prepare your tax returns

Let us take care of it.
There are many good reasons why people choose to have a professional help manage their financial affairs. For some, there are health and lifestyle considerations. Others just don't have enough time. And there are those who no longer feel comfortable dealing with important financial issues on their own.
If you're tired of managing your finances instead of enjoying the life they afford you, it may be time to let a professional help you - someone who provides personal, attentive, ongoing service and is focused on your financial affairs.
With Vesta FinancialCare, your finances are handled by an experienced, dedicated Personal Financial Manager that you can trust and call on whenever needed. Our service is designed to give you the peace of mind, convenience, and security you want.
Call Vesta FinancialCare
at (215) 291-0909 today.
A Retirement Management Company